Family Owned and Operated Since 1980
Pella Impervia Fiberglass Windows
Awning Windows
Pella Impervia fiberglass products are made to stand up and stand out with exceptional energy efficiency and low-maintenance features — all with the quality look of a painted window
---
Standard Features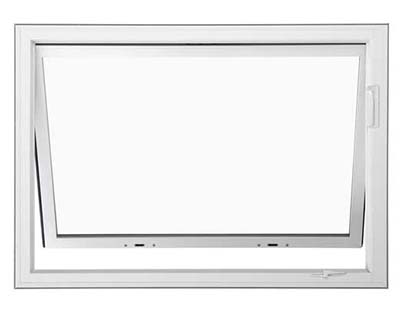 Color-matched metal screen frames with fiberglass mesh.
Advanced Low-E Insulating Double-Pane Glass with Argon features insulating glass with a Low-E coating that has two layers of thermal protection.
Fold-away crank handle: This casement and awning crank folds neatly out of the way. It won't interfere with room side window treatments
Unison Lock System: Secures the window in two places with a single, easy-to-reach handle.
Foam filled frame and sash to increase energy efficiency
Stainless steel operating arm and hinges resist rust and corrosion for years of dependable performance
---
Choose from Traditional Crank Hardware or Easy Slide Operator hardware
---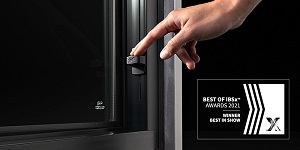 Easy Slide Operator Hardware
The Easy-Slide Operator hardware is the proud winner of the 2021 Best In Show by the International Builders' Show. The simple operation, minimalist design and long-lasting durability of the Easy-Slide Operator is an unrivaled, one-of-a-kind hardware solution.
Slide open, slide closed with the same simple motion as dimming the lights with a dimmer switch, the Easy-Slide Operator allows you to simply slide to open and close your casement and awning windows, without the effort of cranking.
Secured with precision venting technology using precision venting technology, the hardware features a brake system which allows you to open your window exactly how far you want to — and it secures in place.
The slim, sleek design is placed discretely on the window for an undisrupted look and is tucked to not interfere with window treatments or decor. The easy to use hardware is located conveniently on the jamb of a casement window and on the sill for an awning window.
The innovative hardware is engineered with a comfort grip for easy use and smooth operation.
---

Two panes of glass with Advanced Low-E protection and insulating argon between the panes. Blocks 84% of the sun's ultraviolet rays. Three panes of glass also available on select product lines for increased energy efficiency. Blocks 86% of the sun's ultraviolet rays.
---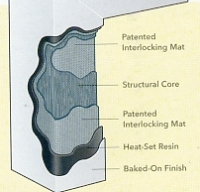 Made from the strongest, most durable material available in windows and patio doors. 16 Pella Impervia products are made from Duracast material 17 — Pella's five-layer, engineered fiberglass composite. Withstands high heat and subzero cold. Duracast fiberglass composite resists warping in summer and becoming brittle during winter.
---

Low maintenance. The interior and exterior of your windows and patio doors arrive with a durable powder-coat paint finish. Looks like new for years. Long-lasting factory powder-coat finish that stays looking great for years — inside and out — with little care. Pella's environmentally friendly paint process virtually eliminates VOCs.
---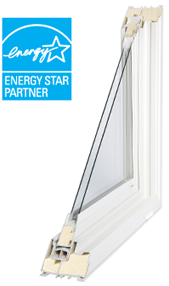 Foam filled frame and sash increase energy efficiency
---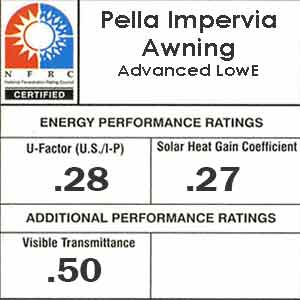 ---
Top