Family Owned and Operated Since 1980
Provia Storm Door
Duraguard Series
Models


Features
DuraGuard is exactly what you need if you're concerned about keeping your small children and pets safely inside. Select one of our doors with heavy-duty, non-removable stainless steel screening. DuraGuard Series Storm Doors Include:
Double seal bottom sweep
Non-removable .023 stainless steel screen (only available on DuraGuard storm doors)
1 1/4" x 3 5⁄8" wide sculptured frame
---

Four color matched leaf hinges with brass bushings.
---

Black Contemporary Curve lever with deadbolt.
---

Color matched bottom expander.
---

Heavy duty color matched closure.
---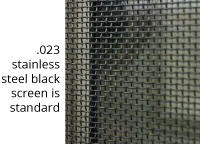 Also available in white.
---
Construction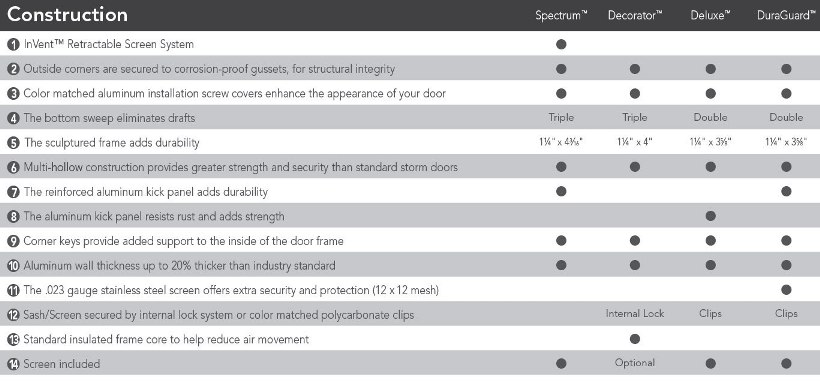 Top