Family Owned and Operated Since 1980
Ideal Platinum 3000
Double Hung
Slimline Profile with less vinyl gives you more glass and light. Double hung windows are designed to emulate the beauty of a traditional wood window without the care and maintenance. Each sash, effortlessly and easily slides open, allowing you to let the outdoors in. Best of all, both sashes tilt-in for safe and easy cleaning within the home.
---
Standard Features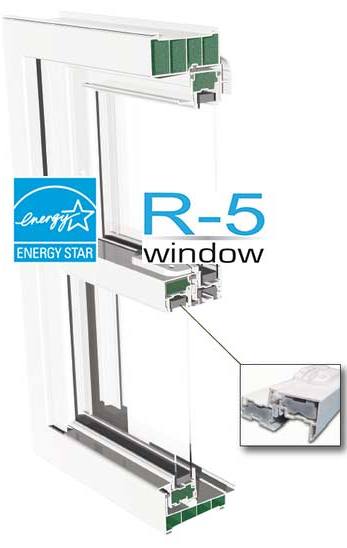 Frame

Fusion welded virgin vinyl, heavy duty mutli-chambered frame provide long lasting strength and durability.
The true low profile sloped sill provides a highly efficient drainage system that promotes water runoff without the use of weep holes.
Dual vent stops for limited and convenient opening of the window for ventilation.
Teflon coated constanat force balance sytem, ensures smooth, wasy and maintenence-free operation on all double hungs. Balance covers for enhanced asethetics.
Foam wrapped jamb prevents drafts around the frame
UltraVue half screen standard: full screen available

Sash

Welded sash corners create superior strength and a clean look.
Advanced, triple-fin weather stripping wraps and seals the sash perimeter for minimum air infiltration.
Dual pane 7/8" double strength glass increases the window's strength and durability.
Energy Saver EMS+ glass package with a .23 U-factor.
Dualtech locks - conveninet locking and tilting from within the lock mechanism.
I-Beam reinforcement found in all keeper rails.
Duralte Spacer System.
---
Advanced, triple-fin weather stripping wraps and seals the sash perimeter providing the window with one of the lowest air infiltration ratings in the industry at a .02!
---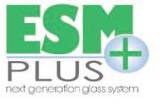 Dual surface, double strength LowE glass. Using two surfaces of LowE provides the same level of efficiency as a triple glazed unit. Argon Gas - more dense than air, slow down the movement of air within the 7/8" airspace, reducing the transfer of heat to cold for improved energy performance. Double Hungs have a .22 U-factor
---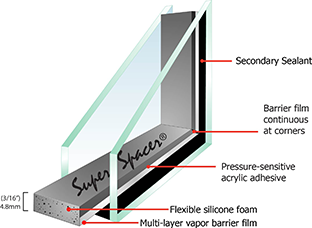 SuperSpacer is a warm edge spacer featuring Polymer EPDM (Ethylene-propylene-diene-monomer) construction, dependably delivers high performance for insulating glass units, including excellent resistance to ozone, weathering, water and aging, while maintaining its flexibility through wide changes in temperature and barometric pressure.
---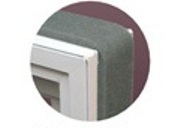 Cellular insulation on the frame minimizes drafts between the house and window.
---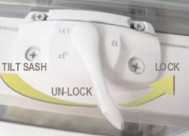 One simple operation controls the unlocking and tilting of the double hung window.
---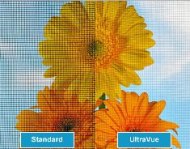 UltraVue provides better air flow, more clarity and better insect protection
---
---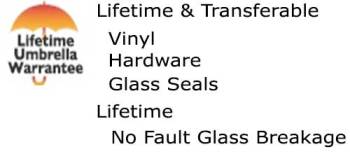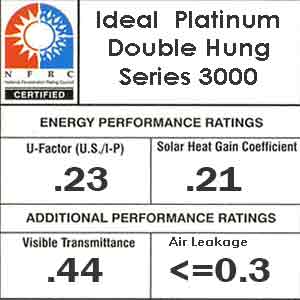 ---
Top