Family Owned and Operated Since 1980
Marvin Essential Fiberglass Windows
Double Hung
Characterized by clean lines, powerful performance, and streamlined options, the Marvin Essential collection makes it easier to achieve design and quality. The Essential collection features durable Ultrex® fiberglass interiors and exteriors, making it virtually maintenance free.
---
Standard Features
Easy-wash, tilt-in sashTilt latches are ergonomically designed and easy to operate, making tilting and cleaning effortless.
Color-matched metal screen frames with fiberglass mesh
Advanced Low-E Insulating Double-Pane Glass with Argon Features insulating glass with a Low-E coating that has two layers of thermal protection. Argon is inserted in the space between the insulating glass to make your home even more energy efficient.
Two movable sashes create ventilation at the top, bottom, or both
Interlocking sashes reduces drafts where sashes meet
Low-profile, easy-to-operate locking mechanism.
Low-profile frames offer more glass and lite than bulkier windows.
---
LowE 2 Features a double layer of silver on an inside surface of IG glass. It provides year round performance and comfort. This coating option provides better protection against radiant heat transfer than single layer metallic Low E coatings. Argon gas slows the movement of warm and cool air in IG airspaces and improve thermal performance.
---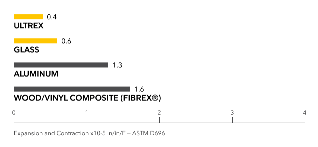 TEMPERATURES MAY FLUCTUATE, BUT ULTREX® FIBERGLASS WON'T. Ultrex expands and contracts at virtually the same rate as glass, so it works with glass rather than against it. This means seals aren't as prone to leaking, and windows aren't subjected to sagging issues like other composites.
---
STRENGTH AND STABILITY OF ULTREX Ultrex pultruded fiberglass has superior tensile strength. Windows and doors made with Ultrex bend and flex less, resist cracking and separating, and stand up better to everyday wear and tear. The exceptional strength and stability of Ultrex eases installation and establishes a secure, long-lasting fit that stays square and true year after year.
---
INDUSTRY'S BEST FIBERGLASS FINISH FOR LASTING BEAUTY Ultrex is the first and only fiberglass finish to be verified to AAMA's 624 voluntary finish specifications for fiber-reinforced thermoset profiles (fiberglass). Windows and doors made with Ultrex resist scratches, dings, and marring more than vinyl. Our proprietary, mechanically bonded acrylic finish is up to three times thicker than painted competitive finishes, and it resists UV degradation even on dark colors.
---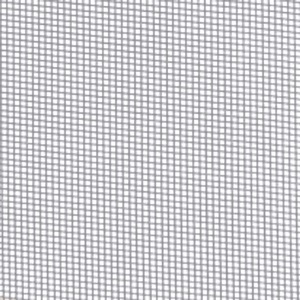 Screens for the Essential product line feature a durable, low maintenance aluminum surround and Marvin Bright View™ mesh – a fiberglass screen mesh that provides improved airflow and more natural light while keeping insects out. Bright View repels water and resists dirt and grime for a sharp, vivid view. For cohesive curb appeal, all exterior screens are available in colors to match Ultrex® fiberglass window exteriors.
---
---
Top